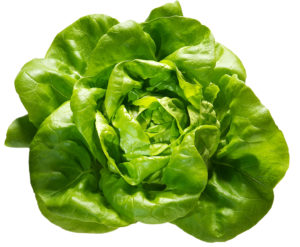 Hollandia Produce of Carpinteria, California is a very successful producer of hydroponically-grown greenhouse vegetables. Their Live Gourmet product line features both green and red butter lettuce, a 3-n-1 variety, and upland cress, all packaged with their roots attached. All of the lettuces come packaged in a clear, tamper-proof clamshell or bags that keeps the product fresh and adds up-market appeal.
Clear Concepts was asked to compete with other national firms to redesign the clamshell label for their Living Butter Lettuce to better represent the brand and also function as a tamper-proof seal. One of our designs, along with those of three other firms, was selected as a finalist. These final designs were then tested with consumer panels and produce industry panels to determine the winner. We were fortunate to be selected as the winner and were then asked to produce complementary packaging for all the other products in the line.
In addition to the new label, the company had the clamshell redesigned in a more attractive shape that also packed more efficiently in their shipping containers, saving materials and reducing shipping costs. This new design went on to win the Produce Marketing Association's 2011 Impact Award for Excellence in Packaging.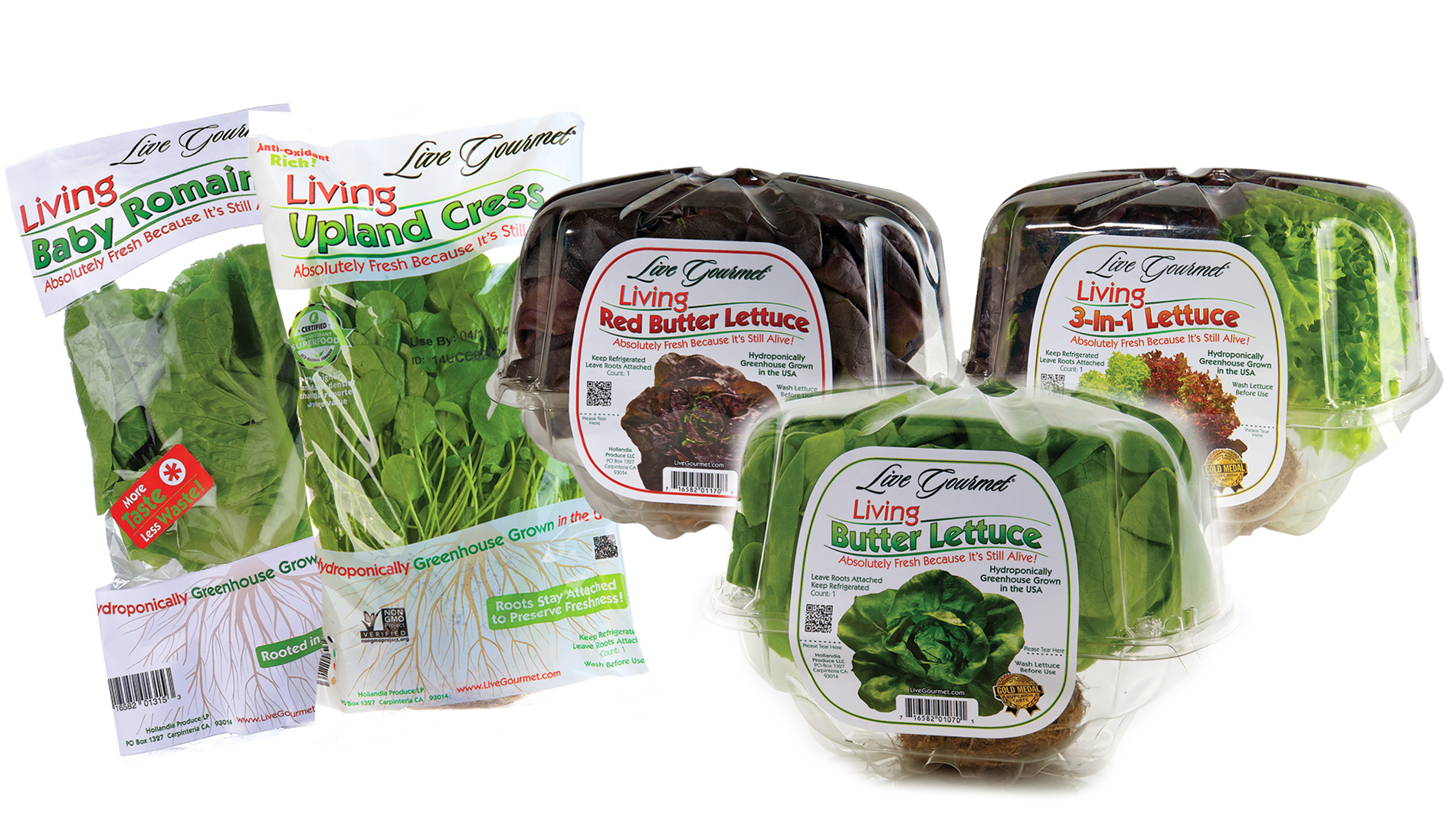 Following the package redesign, we were asked by Hollandia (the parent company) to compete in a national design contest for the large vehicle wrap that would be applied to the sides and back of their trailer trucks. Fleet Owner magazine chose the tractor trailer wrap design as the 2012 Special Mention Award Winner.  
"Fleet Owner had this to day about the design; "If you're hauling fresh lettuce, it's nice when your trailer looks as fresh as the product. For Hollandia Produce, its new vehicle wrap projects just that image. The company's packaging for its butter lettuce was a 2011 Impact Award winner for excellence in packaging. That excellence now extends to its trailer wraps. The trailer graphic incorporates the same award-winning design, serving as an extension of the product's packaging."
"There are many items on the grocery shelves; it is too easy to be overlooked," says Pete Overgaag, president. "But they can't miss our trailer. Since everyone is a potential customer, our trucks out on the public streets are the perfect advertising vehicle."
Of course we are thrilled to have received this two awards for our brand design and photography and are very proud of our relationship with all the folks at Hollandia Produce who work so hard every day to bring their delicious and environmentally friendly products to people across the U.S and Canada.